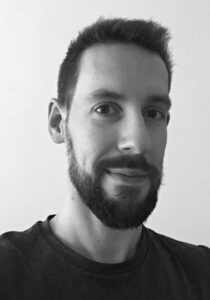 Aonghus is from England where he trained at the Royal Ballet School and English National Ballet School.
Here started his first professional job at Zurich Junior Ballet performing with the Zurich Ballet too. He then went on to dance with Birmingham Royal Ballet and luckily had the possibility to perform as a swing dancer for Australian Dance Theatre. After having a predominantly classical career decided to embark on a more contemporary dance journey that took him to Graz Tanz Kompanie and then to Kamea Dance Company in Israel and Jerusalem dance theatre while doing some short classical contracts in between. He is currently studying his MA Dance Teaching and Coaching Dance Professional at ZHDK in Zurich.
He has taught Ballet and contemporary to varying levels and taught as part of some programs such as the Austrian Youth Ballet in Graz and the Professional Program in Jerusalem. He has also taught company class in the Konzert Theatre Bern Dance Company, Kamea Dance Company and Jerusalem Dance Theatre
Class Explanation:
My ballet class tries to follow a the usual format with some challenges that i feel help with self awareness and understanding. I also sometimes like to use inspirations that i feel help with the preparation of the dancing day giving insights into what needs to be better aligned to help functionality. I look forward to having you in my class.