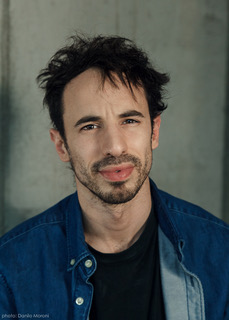 Born in Pesaro, Italy. He began his training in 2003 at the Hangart Dance School, Pesaro, before becoming a member of the Ballet Junior de Genève, Switzerland and moving on as a soloist with the Tanz Luzerner Theater, Switzerland from 2009 – 2014, before turning his focus full time to choreography. 2013 he was finalist of the '27th International Choreographic Competition, Hannover, Germany. And winner of the 2016 "Pretty Creatives" price for the North West Dance Project competition, Oregon, USA. Awarded second place and the "Production Prize" at the 11th Copenhagen Choreographic Competition. He was a semi finalist at the 2019 RIDCC Rotterdam International duets choreography competition.
Luca Signoretti Dance Company performed:
12th annual Gala Copenhagen International Choreographic Competition.
17th International Aids Gala in Regensburg. International Contemporary Dance Festival of Mexico City, the FIDCDMX in 2019 and 2020. His first short dance film was recently nominated for the 2020 Students Academy Awards, Hollywood, US, and Won the "Grand Prix" of ISCA international Film Competition, Japan.
June 2020 Luca received his Masters in Choreography at the Zürcher Hochschule der Künste. For the past few years, been collaborating with the Dance Festival 'Steps', Switzerland, as an organizer and movement director for their advertising campaign and photo-shooting.
Luca is the Artistic Director of the new platform "Choreographers in Residency", which premiered it's 2nd Edition in Zurich this year August 2020.
Stundenbeschrieb
Starting by reconnecting the breathing and resetting the diaphragm, followed by body part awareness and connecting breath motions.
The second part of the class consists of floor work exercises to gradually stand up, ending the class with a repertoire combination.