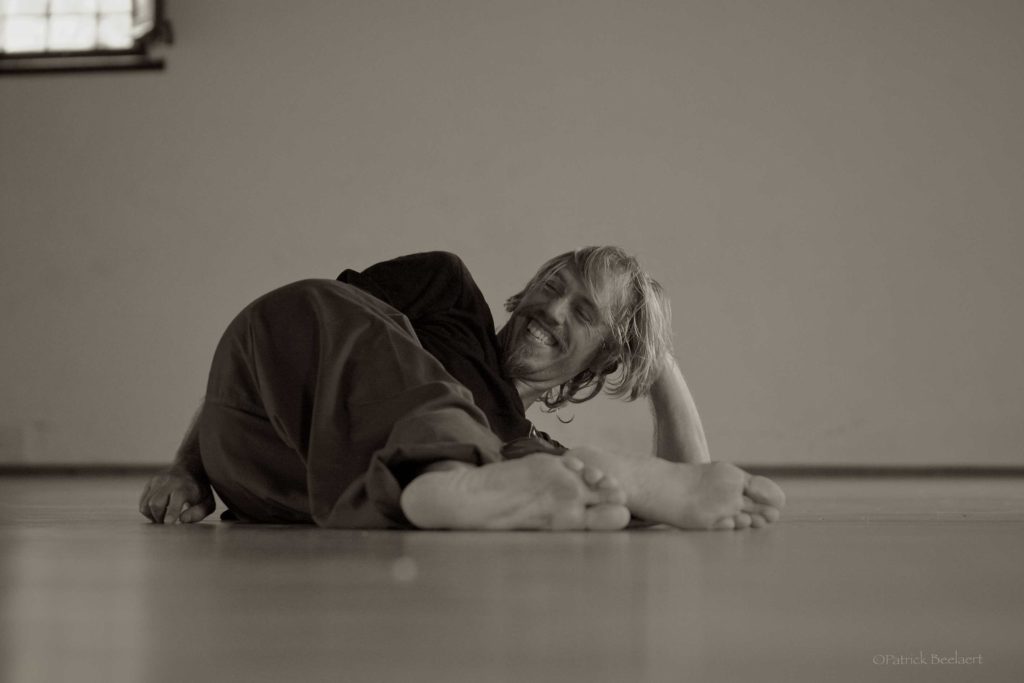 After studying Physical Education, Manel Salas started his artistic career as a teacher, dancer and choreographer of Hip-Hop in Barcelona. He graduated in 2008 from Codarts, conservatory of the Rotterdam Dance Academy, Holland. Since then, he keeps busy dancing and teaching as a freelancer in different countries. Searching for his interest in the performing arts, he discovered and studied mime, theatre, improvisation, butho, and acrobatics.
Since 2014 he is based between Spain, Switzerland and Holland articulating his own visions. Allowing him to expand, share knowledge and investigate the different angles and possibilities of performing arts, emphasizing the art of Instant compositions. He teaches and presents his own work internationally in China, Russia, Spain, Holland, France and Switzerland. And as well co- creates pieces with other artist from Europe and he is part of international productions. He seeks for artistic curiosities and concerns – as a constant research process in continuous transformation.
Klassensbeschrieb
The main focus of the class is constant adaptation and awareness of the present moment, our own body, mind and the space around us. Manel brings knowledge from different backgrounds and techniques – into an inspiring setting of sharing and learning.
We start with a warm-up of the senses, mussels and joints. Then practise some dynamic group exercises, like trust and reflex games, allowing all the group to be connected, in the same alert state. The pleasure of dancing and moving will followed by exploring different sequences, dynamics, spirals, in and out of the floor and travelling to as many directions as possible.