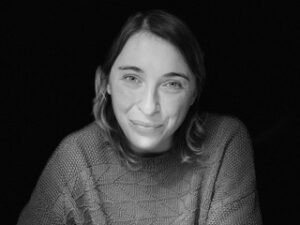 Born in Poland, Sandra Klimek finished the National Ballet School in Warsaw, followed by further education in the Dance Department of the University of Music and Performing Arts, Frankfurt Main, Germany, and The Rotterdam Dance Academy, Holland.
In 2011 Sandra joined the Dance Company of the Theater St. Gallen in Switzerland under Direction of Marco Santi where she has been working with such choreographers like Marco Santi, Linda Kapetanea and Jozef Frucek, Marcel Leemann, Anton Lachky, Kjersti Sandstoe, Aliksey Schoettle and Pilipp Egli.
Since August 2014 Sandra has been working as a freelance dancer, joining different companies and choreographers, including Company Joshua Monten, Öfföff Aerial Dance, Panorama Dance Theater, Philipp Egli, Michael d'Auzon, Company Mafalda, Rotes Velo Tanzkompanie, Cie CoBalt, Company Anne-Sophie Fenner and Sweetshop Revolution.
Stundenbeschrieb
In my ballet classes I encourage the participants to find freedom and excitement within a language that could sometimes be seen as strict or limiting.
Stretching our own borders, taking risks, finding joy are all very important aspect of my class.
We will work on alignment, musicality, balance and/in off-balance, technique with respect to individual bodies. I put strong emphasis on body awareness, conscious use of space and dynamics.
To me ballet is not only a perfectly balanced training that in my opinion is essential in every dancer's life, it is a place where my body and mind speak a common language. Finding joy, focus, flow, flexibility and stability at the bar help me to find these in my everyday life as well.
I am hoping very much to pass that experience on to dancers taking my classes.